Quecreek Mine Rescue Site 15th Anniversary Celebration July 26-29, 2017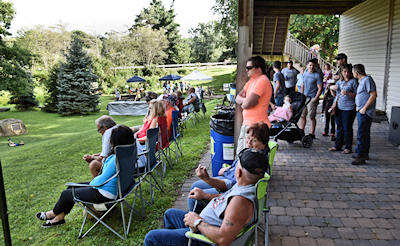 From July 24-28, 2002, millions worldwide watched and waited as rescuers worked around the clock to save nine men trapped in the flooded Quecreek mine in Lincoln Township, Somerset County. For 77 hours, rescuers faced set back after set back as they raced to bring all nine miners home alive. Miraculously, in the early morning hours of July 28, the miners were brought safely to the surface, one by one, "9 for 9."
Now, 15 years later, join us in celebrating the harrowing 9 For 9 Quecreek rescue July 26-29, 2017 with these events:
15th Anniversary Sporting Clays Tournament - Wednesday, July 26, Seven Springs Mountain Resort. Proceeds from this 100-target shooting event will benefit the Quecreek Mine Rescue Foundation. The tournament includes breakfast and lunch, 100 targets and gun rental, an awards presentation, silent auction, small games of chance and more.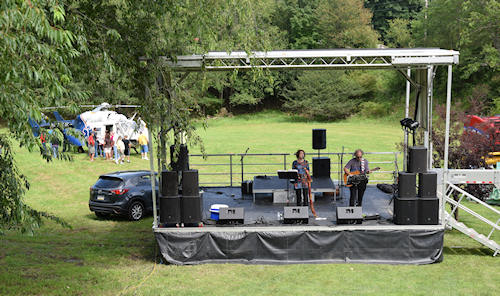 Community Celebration Day / Car Show - Saturday, July 29, Quecreek Mine Rescue Site. Visit the site from 3 to 10 p.m. to celebrate and learn more about the 9 For 9 miracle rescue story while enjoying a free day of musical entertainment, children's activities, food, car cruise, fireworks and more!
Just as the local community rallied together to assist the 9 For 9 rescue effort in 2002, the Quecreek Mine Rescue Foundation is seeking community support in commemorating the 15th anniversary of the Quecreek rescue. Your financial support will serve to not only commemorate the 9 For 9 rescue but will also facilitate the Quecreek Mine Rescue Foundation's mission in paying tribute to the miners in southwestern Pennsylvania and across the U.S.
For updates on the 15th anniversary events, be sure to visit the Quecreek Mine Rescue Foundation Facebook page.


Return to Top of Page
Copyright © 2002 - 2021 - The Quecreek Mine Rescue Foundation. All rights reserved.
The official registration and financial information of Quecreek Mine Rescue Foundation may be obtained from the
Pennsylvania Department of State by calling toll free, within Pennsylvania, 1-800-732-0999.
Registration does not imply endorsement.