Monument for Life Visitor Information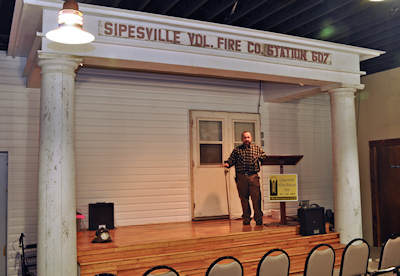 We are officially closed for the season. It has been
a full year with thousands of guest coming in and
hearing about the rescue.

Although we are officially closed; we will check
messages and if you are wanting a book, t shirt, or a
personal tour, we will do everything in our power to
make that happen. No we can't control the weather, so
getting into the building in the middle of winter
could be next to impossible. Snow removal takes time
and effort so if you let us know when you want to
come, we will watch the weather forecast for sleet and
snow and the volunteer's schedules for availability.
If you are in the area and wanting to hear this
amazing story, we love to tell it.

We will be waiting to hear from you. See you in the
spring thaw.
General Hours of Operation
The Monument for Life Memorial Park is open daily from dawn to dusk, weather permitting. We request a $7.00 per person fee for admission to the Educational Visitors Center and Memorial Park.
Bus Tour and Group Schedule
The best time to see our live presentation is during a tour or event. You are invited to join us during these group dates and times.
More Events Coming Soon!


Return to Top of Page
Copyright © 2002 - 2019 - The Quecreek Mine Rescue Foundation. All rights reserved.
The official registration and financial information of Quecreek Mine Rescue Foundation may be obtained from the
Pennsylvania Department of State by calling toll free, within Pennsylvania, 1-800-732-0999.
Registration does not imply endorsement.