Monument for Life Visitor Information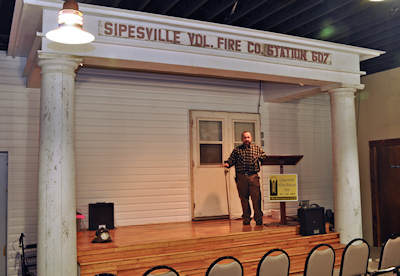 It saddens me to tell you that the Educational
Visitors Center will be closed over the winter
season. If you are in the area and would like to
visit during the winter please leave a message on
our message board. Please be sure to give us plenty
of time to plow and/or shovel ourselves out!

I truly enjoy telling the story and, if
available, will be here to share that story with
you. Because of the snow drifts that accumulate on
the deck, we will be limited to how much of the
Monument for Life Memorial Park you will have access
to. But you will be able to look at it through the
windows from a warm building, if the snow isn't
higher than the windows!

Keep in mind, it took over three days to bring
those nine miners out a twenty-six inch shaft to
safety. For us to tell you that whole story in a few
minutes is next to impossible. Please plan
accordingly.

We will be waiting to hear from you!


General Hours of Operation
The Monument for Life Memorial Park is open daily from dawn to dusk, weather permitting. We request a $7.00 per person fee for admission to the Educational Visitors Center and Memorial Park.
Bus Tour and Group Schedule
The best time to see our live presentation is during a tour or event. You are invited to join us during these group dates and times.
More Events Coming Soon!


Return to Top of Page
Copyright © 2002 - 2018 - The Quecreek Mine Rescue Foundation. All rights reserved.
The official registration and financial information of Quecreek Mine Rescue Foundation may be obtained from the
Pennsylvania Department of State by calling toll free, within Pennsylvania, 1-800-732-0999.
Registration does not imply endorsement.